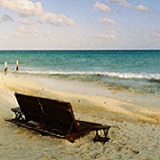 About Us
The development of an authentic, reliable health related web site is an exciting ambition - one full of responsibility that requires expert design and content planning. At Hygeia Design we offer careful layout and visual planning plus expertise in accurate and dependable copywriting and presentation.
We have worked closely with health administrators, government ministry officials, health planners, faculty, scholars, doctors, nurses, wellness center managers, musicologists, psychologists, massage therapists, alternative therapists, students and lay consumers on various projects - including web development, article and report writing, curriculum development and program planning, specializing in technology education and curriculum studies with a focus on dynamic online learning environments, health and nursing informatics and multimedia development.
What do YOU need? We can provide expertly created:

Web design and management,
E-learning course design and facilitation (CE, CEU, Higher Ed, Company),
Expert Research (web, quantitative, qualitative, market),
Web writing (articles, reports, copywriting, ezines, ebooks),
Multimedia (educational, promotional, Flash, Video),
E-health (portals, objects, Office sites),
Learning Object Design (SCORM complaint),
Graphic, Logo, Banner design,
CD or DVD Cover design,
Book Cover and Illustrations design,
We work with you in a virtual environment that is receptive, creative and quick to deliver. We can have you on the web in no time! We can also meet your e-learning and ehealth development needs in record times. Whatever the job, we will complete it in a timely, professional manner for a very reasonable price!